Camogie in Coláiste Phobal Ros Cré
The Camogie season for 2015/2016 has well and truly started in Colaiste Phobal Roscrea. The management team is as follows: Ms Danielle Ryan, Ms Sarah Kirwan, Mrs Mary Shanahan, Mrs Una Teehan, Ms Margaret O'Gorman and Mr. Aidan Franks. We are delighted to welcome Aidan on board as trainer/coach this year. Aidan has a wealth of experience and knowledge in training camogie teams and we are thrilled he has kindly donated his services to Colaiste Phobal Ros Cré Camogie.
After a number of practice games and training sessions, we entered the Munster 7's competition in Mallow on Oct 5th with our U-16 1/2 team. We were unfortunate to be beaten in the quarter final by Mallow on a score line of 4-3 to 4-4. It was however a great day for the girls who are starting to gel very well as a team.
Wednesday, Oct 7th saw our Senior team make the short trip to Thurles to take on Ard Scoil, Dungarvan in the Munster Championship. We knew this game was going to be a very tight encounter and that indeed it was. Played in ideal weather conditions, both teams got stuck in right from the start. This game was going to come down to the wire if the half time score was anything to go by. Coláiste Phobal Ros Cré 0-3, Ard Scoil Dungarvan 0-2.
The second half started with the same level of intensity. Dungarvan got the upper hand and took the lead with 10 minutes to go. However, the sheer heart and determination of Coláiste Phobal Ros Cré was very evident in the final minutes of the game. Coláiste Phobal ran out eventual winners 3-7 to 2-5. This win secures a Munster quarter final battle between the winners of Killenaule or Ennis.
Our Junior team had their first match of the league on Oct 12th, vs Killenaule. The Coláiste Phobal Ros Cré girls fought hard right from the go, dominating in all areas on the field. Excellent teamwork by the Colaiste girls and super work ethic ensured victory to Ros Cré. We now play Kilfinane in round 2 of the league before mid term break.
Oct 14th saw our First and Second year girls travel to Moyne /Templetuohy GAA field to contest the County Tipperary 1st and 2nd year 'B' Blitz competition. The ladies from Coláiste Phobal Ros Cré found themselves competing against Borrisokane, Cashel and Cahir in group A. Some excellent camogie was played and tremendous battles on the field of play. This was a chance to get some much needed match practice for our young ladies. The Coláiste Phobal Ros Cré girls were brillant on the day. Well done to all.
On behalf on the management and players of Coláiste Phobal Ros Cré Camogie, we would like to take this opportunity to wish Mr O'Brien and Mr Haugh all the very best in their retirements. We thank them both for their help and support over the years with the promotion of Camogie in Colaiste Phobal Ros Cré.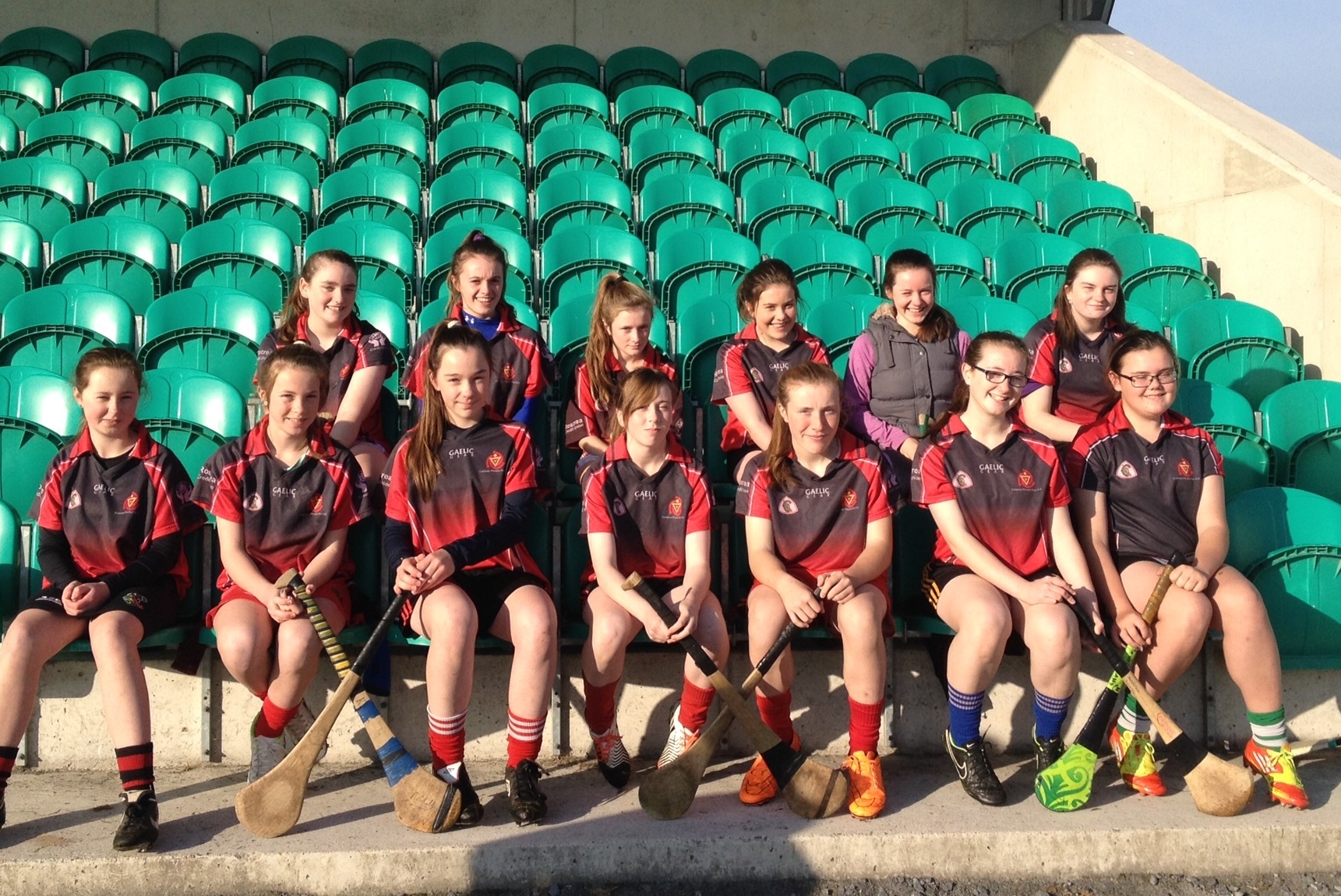 1st & 2nd Year Camogie players
Cine Mobile – Coláiste Phobal Roscrea and Cistercian College Roscrea
On Thursday, October 8th, Ms. Mullen's 3rd year French class travelled to Cistercian College Roscrea to watch a French film in the 'cine mobile'.
The class was invited by Ms. Niamh O'Rourke, French and German teacher in Cistercian College, and the film we watched was 'Le Petit Nicholas', 'Little Nicholas'.  The film was very good and students and teachers enjoyed it.  We are very grateful to Ms. O'Rourke for the invitation.
Le Petit Nicholas is a 2009 French film, based on a series of children's books.  It is a comedy based on a little boy called Nicholas who gets up to mischief with his friends.  It was very entertaining and we look forward to the sequel, which is 'Nicholas on Holiday'.
It was a great opportunity to meet with students from the neighbouring school and it was also the first time for some of the students to experience the mobile cinema.  We hope to make this a yearly event.