School Variety Concert
On Thursday 26th March Coláiste Phobal is holding its second Variety concert. Any individuals/Bands, Acts who wish to take part are welcome. This concert is open from 1st years up to 6th years. Please come along and support this concert. A great night's entertainment is guaranteed
Green Day – Friday, March 13th 2015
On Friday, March 13th, we had a very successful non-uniform 'Green Day' in Coláiste Phobal Roscrea. This was organised by the Green-Schools Committee in our school. All students were encouraged to wear green on the day and everyone had to pay €2. There were prizes for the best-dressed student and staff member in fancy dress. Ms. Mulrooney was dressed up as Mrs. Greenwater and won a prize and Michael Hannon (Transition Year) dressed up as a giant pea and also won a prize!
We held a poster competition where students had to design a poster around our water slogan: 'Do your part, be water smart'. First prize was €30 and this went to Simona Staponkute, 2nd Year. Second prize was €20 and this went to Lauren O'Connor, also 2nd Year. Congratulations to all who entered this poster competition. The posters were of a very high standard.
Members of the Green-Schools Committee baked buns at home and in school, and these were sold at break and lunch time in the very colourful bake sale.
Members of the Green Schools Committee joined forces with the 5th Year Leaving Cert. Applied group with Mr. Smyth and planted trees on the school grounds.
We are very grateful to the Parents' Association, who sponsored the purchase of water butts for the school. These will help in our efforts to conserve water and will also help us to achieve our 3rd Green Flag – the Water Flag.
The Committee is very grateful to management, staff and students for the on-going commitment to the Green-Schools Programme. More and more research and evidence shows that Global Warming is a man-made phenomenon and that we urgently need to do more to save the environment from the harmful effects of Climate Change.
A grand total of over €700 was made on the day. This money will be used for Green Projects around the school. The Committee has also decided to sponsor a child in Uganda for one year of her education, and will be donating some of the money raised to the Uganda Mission.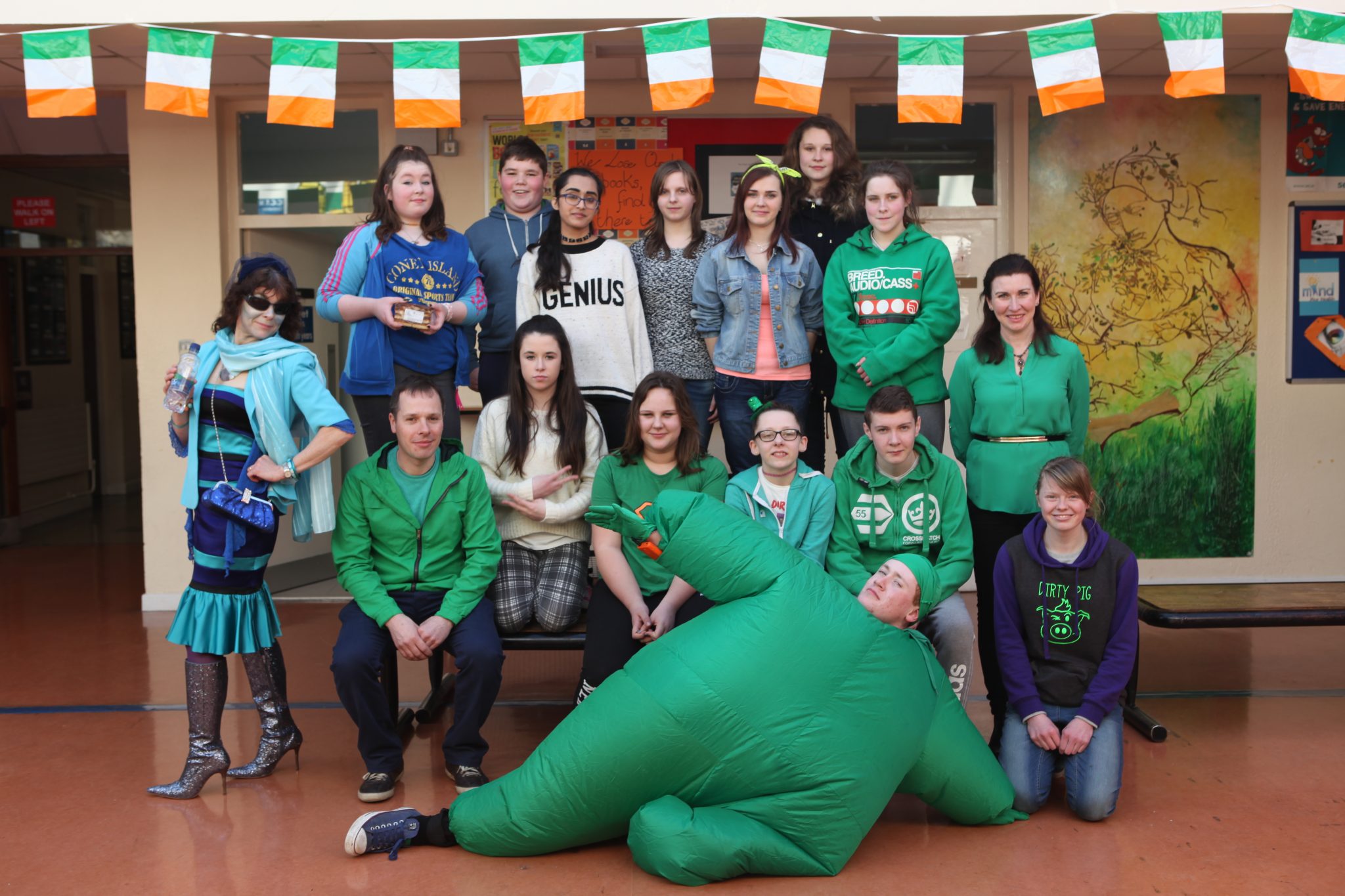 Coláiste Phobal Ros Cré Green Schools Committee and Staff winner Ms Mulrooney and student winner and member Michael Hannon, Transition Year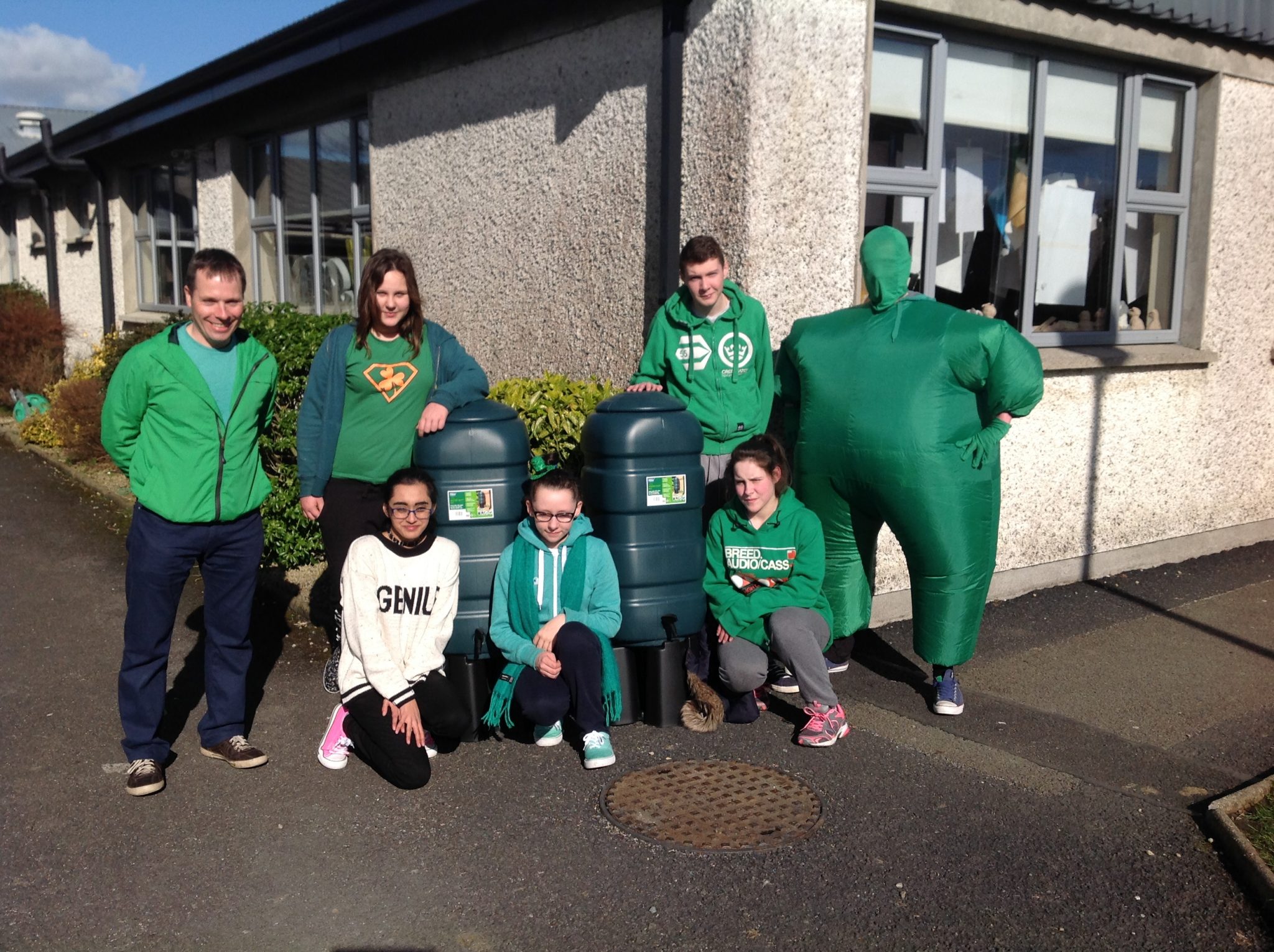 Coláiste Phobal Ros Cré Green school representatives with the water butts sponsored by the Parents' Association.