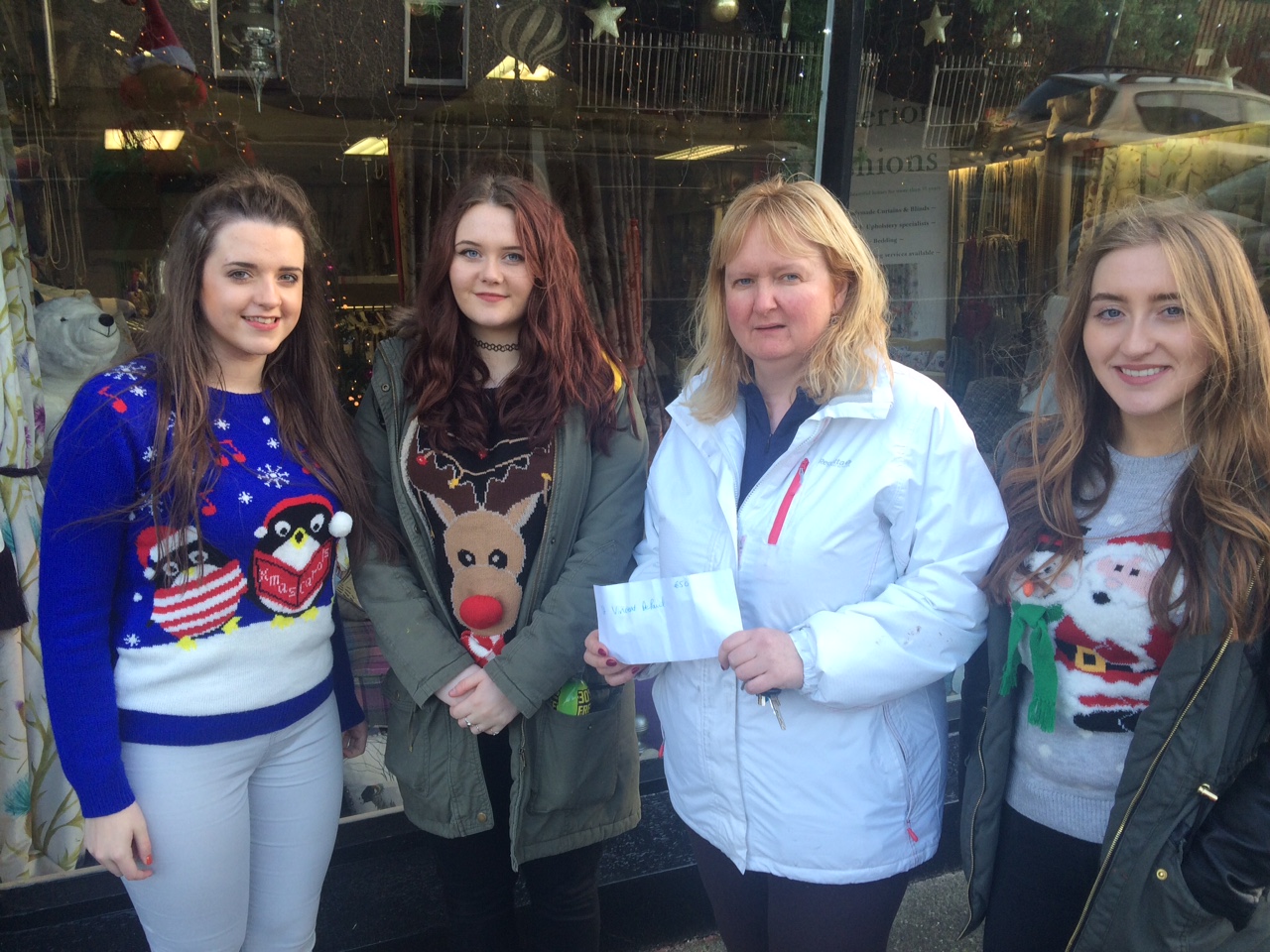 Coláiste TYs support St. Vincent De Paul
Laura Sheeran, Erica Deane and Leah Brooks donated their €50 profit from their Transition year mini-company to the Roscrea branch of St Vincent de Paul. The girls helped transport the gifts donated in our school's annual St Vincent de Paul appeal. This was a huge success and we take this opportunity to thank everyone who donated gifts. We hope it helped warm people's hearts this Christmas. Special thanks to Pat Mullally who gave us the box which contained the gifts and to Paula who helped us transport all the bags and box to the St Vincent de Paul shop. We would like to wish the Roscrea branch of the Society the very best in the coming year and in all the good work they do. We would also like to commend the girls for giving their profits to St Vincent de Paul, they like many other TY groups who also gave their profits to charity, represent the true spirit of Christmas.
Coláiste Phobal Roscrea 3rd Year and LCA groups at the Aviva Stadium on Monday 21st December.