Athletics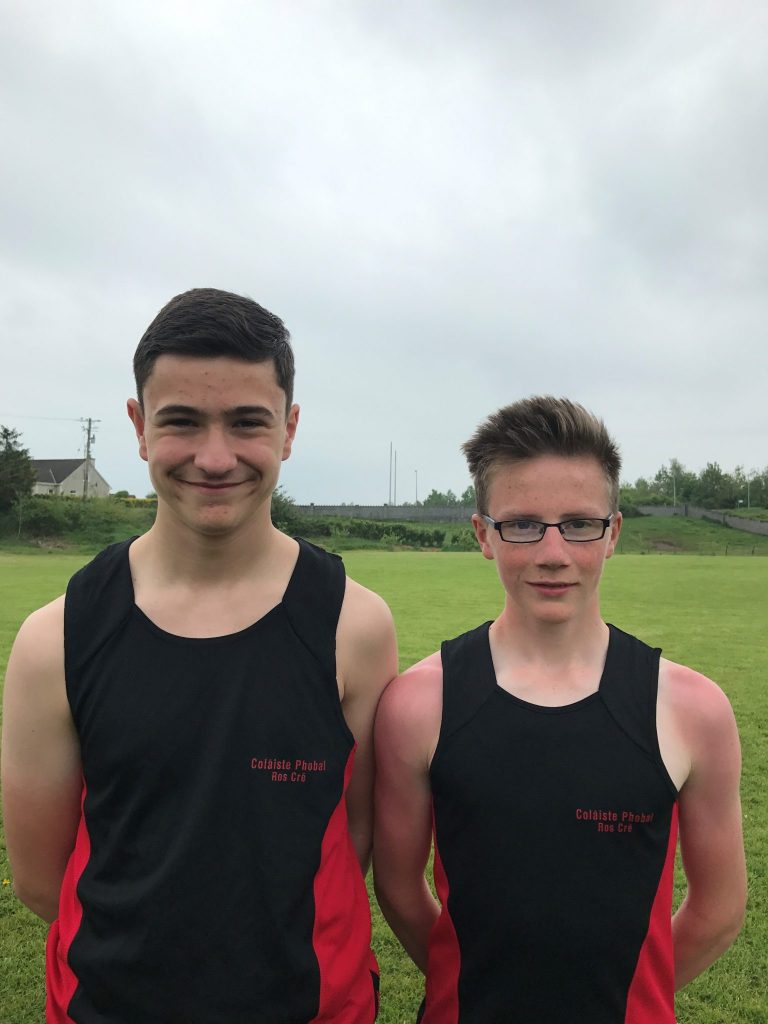 The Boys East Munster Schools Track and Field Championships
The boys East Munster Schools Track and Field Championships were held in Waterford RSC on May 10th. Coláiste Phobal Ros Cré were represented by Kyle Dooley and Dayle O Meara. Both boys were in splendid form on the day. Kyle won his heat in the minor 100m sprint and followed this up with an excellent performance in the final to come home in second place in a time of 12.55 seconds. Dayle took part in the minor long jump. He had 5 attempts and jumped well despite a poor start when he broke on his first attempt. However, things were to radically improve – on his 4th jump, Dayle got a personal best and jumped 5.05m. This terrific jump earned him the silver medal.
The Munster Schools Track and Field Championships
The Munster Schools Track and Field Championships were held in Cork IT on Saturday May 20th. Coláiste Phobal Ros Cré was represented by Nicole Brooks, Adam Dooley and Kyle Dooley. Nicole was first to participate on the day in the junior girls high jump. Nicole jumped a personal best of 1.50m. However, 3 girls came joint 1st on a jump of 1.60m and this left Nicole in 4th place. This was an excellent performance as she will still be participating at this age group next year. She followed this up with the minor 75m hurdles where once again she came 4th. Interestingly, all 3 girls ahead of her broke the record in this event. Well done Nicole.  Adam was next to perform, starting off with the inter triple jump. Having jumped well in the 1st three rounds, he qualified for a further 2 jumps. His best jump of 11.39m finished him in 5th place overall. Next up for Adam was the long jump. Unfortunately this wasn't his day and he didn't perform to his best ability. Last up for C.P.R. was Kyle Dooley who ran the minor 100m final. Despite a cold, wet and windy day, Kyle warmed up well and sprinted home in style to win the gold medal. He now goes forward to the Irish Schools All Ireland finals in Tullamore Harriers on June 3rd. We wish him the best of luck on the day. Congratulations to all three athletes on reaching the Munster finals and on their performances. Well done to Miss Cleary for all her help and support.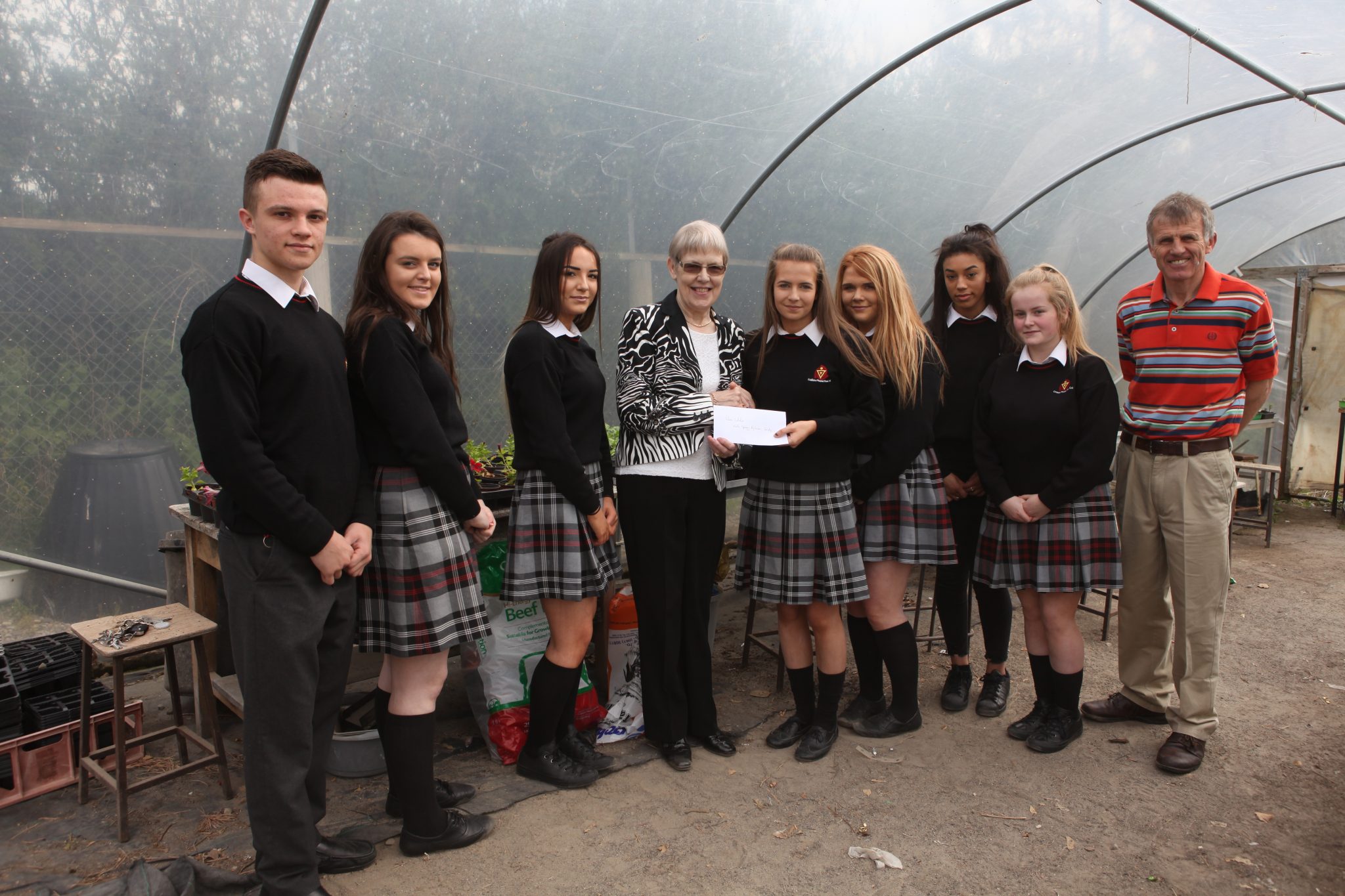 Flower Sale
As part of their Transition Year programme students get an opportunity to grow various bedding plants which are then sold to the general public. In 2016, the Transition Year students made a donation to the North Tipperary Alzheimer's Society from the proceeds of their sales. Anne Cahalan was recently invited to Coláiste Phobal Ros Cré where she was presented with a cheque for €200 from this year's Transition Year students.